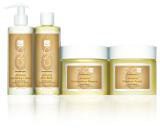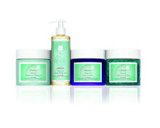 CND Manicure and Pedicure
Hands
Explore your senses and inspire your mood. Escape, exhale and relax with CND Almond Spa Manicure. I will take you on a journey cradled in sweet almond and jojoba oils.
Feet
Take your feet for a brisk barefoot walk in the surf with the CND Marine Spa Pedicure, an inspired system born of the sea. Marine botanicals and sea salt energise while quarts crystals and menthol cool, relieve fatigue. A service designed to refresh and revitalise.
Spa Manicure

 

ALLOW 35 MINS
£25
Spa Pedicure
ALLOW 1 HR
£30
This treatment will improve the appearance of your skin and nails, moisturise and increase circulation.
Nail shape – Soak – Cuticle care (Hard skin removal) – Deep hand and lower limb massage – Polish
Luxury Spa Manicure

 

ALLOW 1 HR
£30
Luxury Spa Pedicure
ALLOW 1 HR 10 MINS
£35
All the benefits of a Spa Manicure with extra emphasis on "hydration". Hands are exfoliated then with a deep conditioning treatment skin will absorb and retain the moisture leaving hands nourished and replenished.
Nail shape – Soak – Cuticle care (Hard skin removal) – Conditioning treatment – Deep hand and lower limb massage – Polish

| | | |
| --- | --- | --- |
| Mini Manicure | ALLOW 15 MINS | £10 |
| Mini Pedicure | ALLOW 20 MINS | £15 |
In a rush? Have a tidy up and remain well groomed.
Nail shape – Cuticle care – Polish

Don't forget to bring open toe shoes to go home in!
Options

* £2 extra for exfoliation * £2 extra for Vinylux 14 day wear polish * £5 extra for SHELLAC
Conditioning Treatments
Conditioning Treatments depending on consultation and preference.
Paraffin Wax:
Paraffin baths have long been used to treat dry skin. Massage, physical and rehabilitation therapists have all recognised paraffin's properties in easing tired muscles, releasing stiff joints and alleviating pain. It is commonly used to treat arthritis, bursitis, fibromyalgia and tendon issues; for injuries to joints; for accident – or sports related dislocations and fractures; for inhibited or lost range of motion and for sprains or strains. Dermatologists also use paraffin to treat skin conditions, like eczema and psoriasis.
Cream Mask:
A cream mask is a care product that is used to moisturise and sooth dry or irritated skin. The product can be used to reduce the appearance of wrinkles in the skin. As such, keeping the skin hydrated using a cream mask can reduce the signs of ageing. Cream mask benefits may also include the reduction of open pores and improvement of the texture of the skin. Skin that is very dry can feel rough or uneven to the touch. By hydrating the skin, the texture of the skin can be improved.